Discussion Starter
·
#1
·
Current rides,
A 1988 Honda Hurricane 1000 that I bought new in 1988. At the time it was the fastest thing off of the showroom floor, and today is still not a slouch.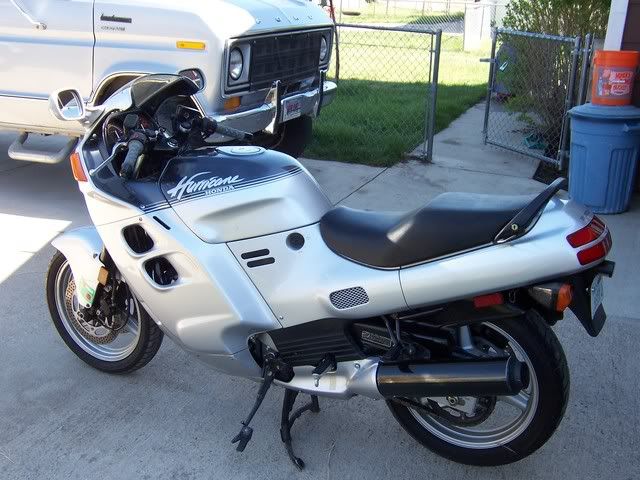 Here it is all ready to be detailed,
But I need something to ride while I take my time with the Honda.
So there I was, down at the "class" dealer in town, you know, the Triumph, Moto Guzzi, Royal Enfield, Ducatti dealer
, getting the carbs from the Honda tanked and spotted this one on the floor. I said to myself, "self, that looks like quite the ride", and you know what? It is!
3 cylinders of British goodness!
It takes me back to my very early days of riding, the Triumphs and BSAs I grew up riding, before the Japanese all but killed them off in the US.
bob