Discussion Starter
·
#1
·
Bought this bad boy "new old stock" a few months back. Like my dad told me, $650 is steep for a pump shotgun but the looks of this firearm grabbed me the second I saw it. Sometime you have to do stuff just to please that inner child and this was one of those things.
What is funny is that many people (including me 6 months ago) did not know this thing even existed. What's so cool about it was the fact that FN actually made a complete and functional AR rear stock for it. Everything that will fit an AR will fit this. The ERGO grip and Magpul components you see in the pic are simply for an AR.
Here's a pic but do take in mind I decided against the front forend seen here, went back to the stocker. I'll be adding a 3-point harness to it sooner or later.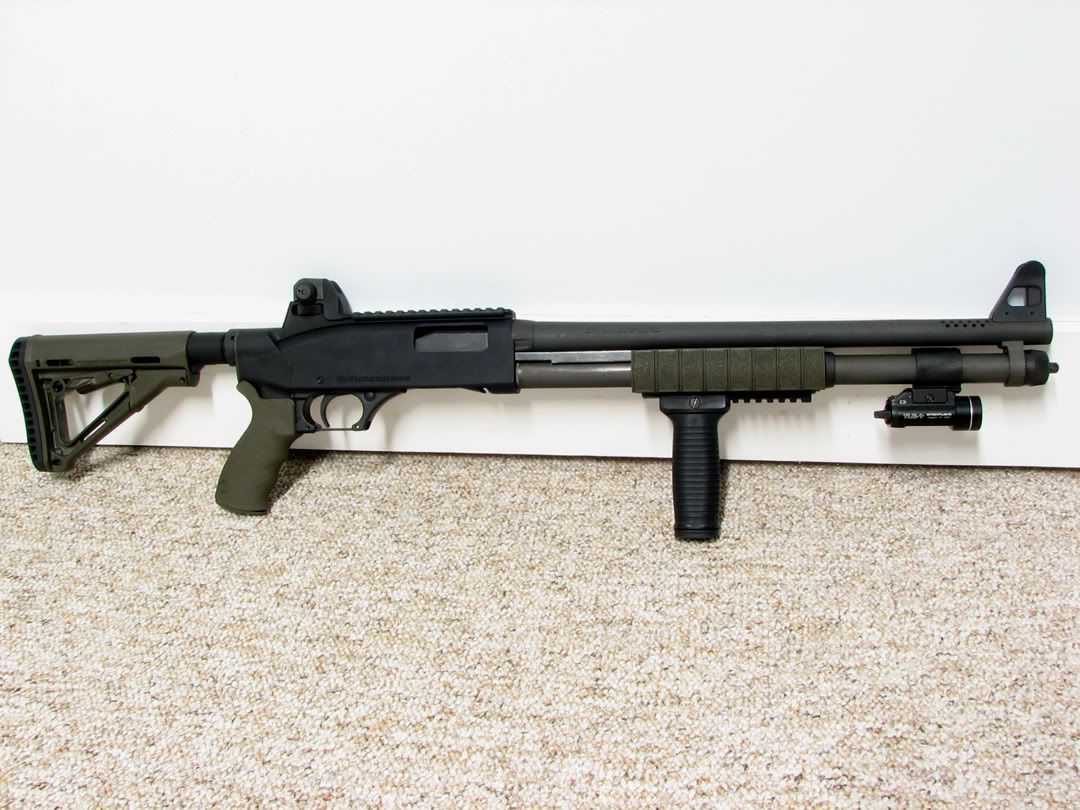 Here it was stock along side a Remington 870 I landed up selling: