Discussion Starter
·
#1
·
Hi All,
Took the Mossberg Mavrick 88 (Field/all purpose) out to the range today and fired 3 Winchester superX slugs though it. Went to switch to birdshot and noticed Something wrong with the end of the barrel. Look down and see this.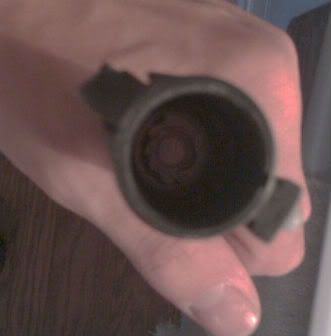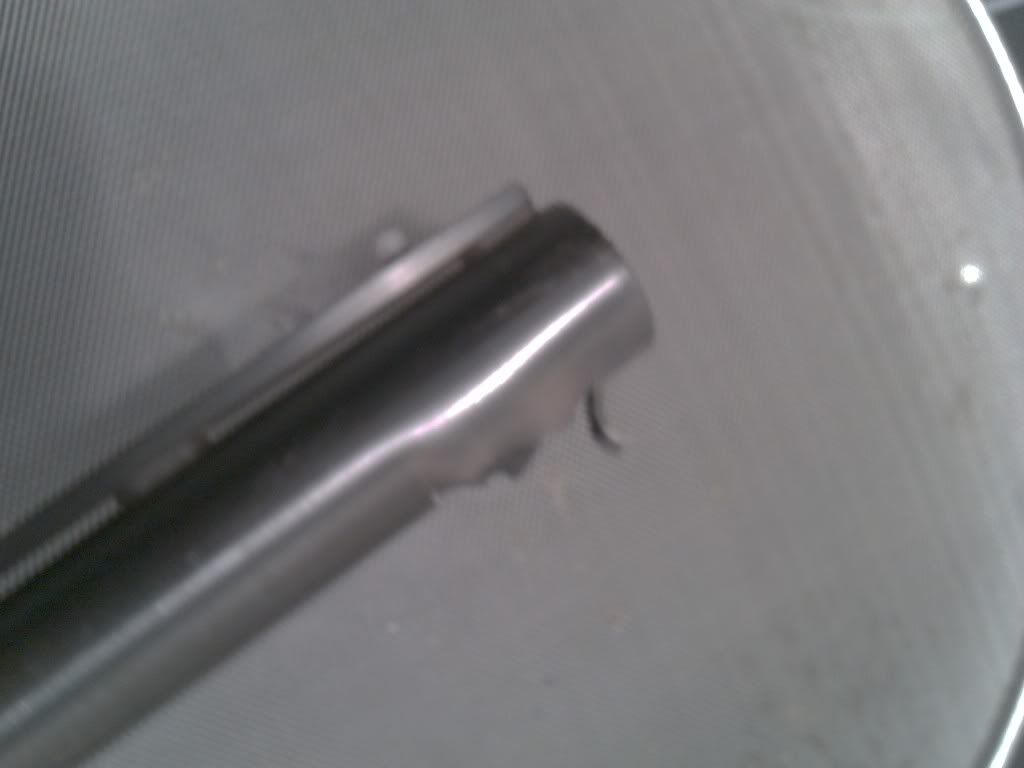 Took the gun down and set it aside for the rest of the range trip. I'm really glad I noticed it before I put the birdshot down it. I don't really want to think about what shot ricocheting down into my legs/feet would have felt like.
Now I'm trying to figure out what happened. All three slugs hit the target, so there was no obstruction from there. I couldn't find three wads after finding the issue because there are hundreds of wads/shells out where I was shooting. Nothing during the 3 shots felt out of place(extra weak, extra stong, squib, ect) The gun is bone stock, and according to the mossberg site had a modified choke, which should be fine for rifled slugs, correct?
Did I miss something, and I shouldn't have been shooting slugs out of the barrel/choke, or am I looking at a defective barrel/choke or slug?