Congrats on your new Mossy Cuda!
The Hogue stocks are great. My 590a1 is the exact same configuration you have coming. I swapped out the factory stock for the Hogue 12" Short L.O.P. It's great for helping to manage recoil and I don't feel like I need monkey arms to operate the action. Picked up the Hogue from Optics Planet for $50.99 with free shipping...
Hogue Mossberg 500 OverMolded Shotgun Stock - 12" L.O.P. 05030 FREE S&H 05030. Hogue Weapon Accessories.
Here's a pic installed...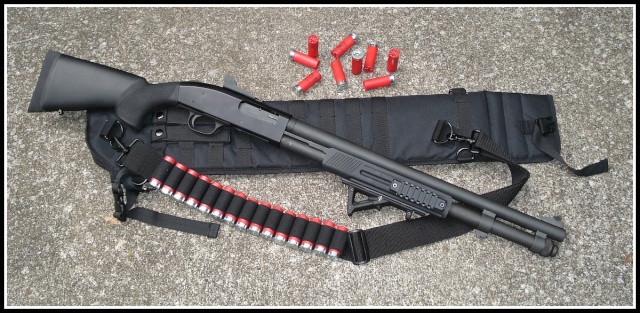 I put 100 rounds Centurion 1 1/8oz slugs down-range today and I can still feel my arm!