Discussion Starter
·
#1
·
New guy from Peoria AZ, found this forum on M-14 forums where I normally post.
Proud owner of a Benelli M4 which I have made 922r compliant with Carriercomp full length magazine, follower, geissele hammer, fft disconnector and fft forend which i have stippled myself.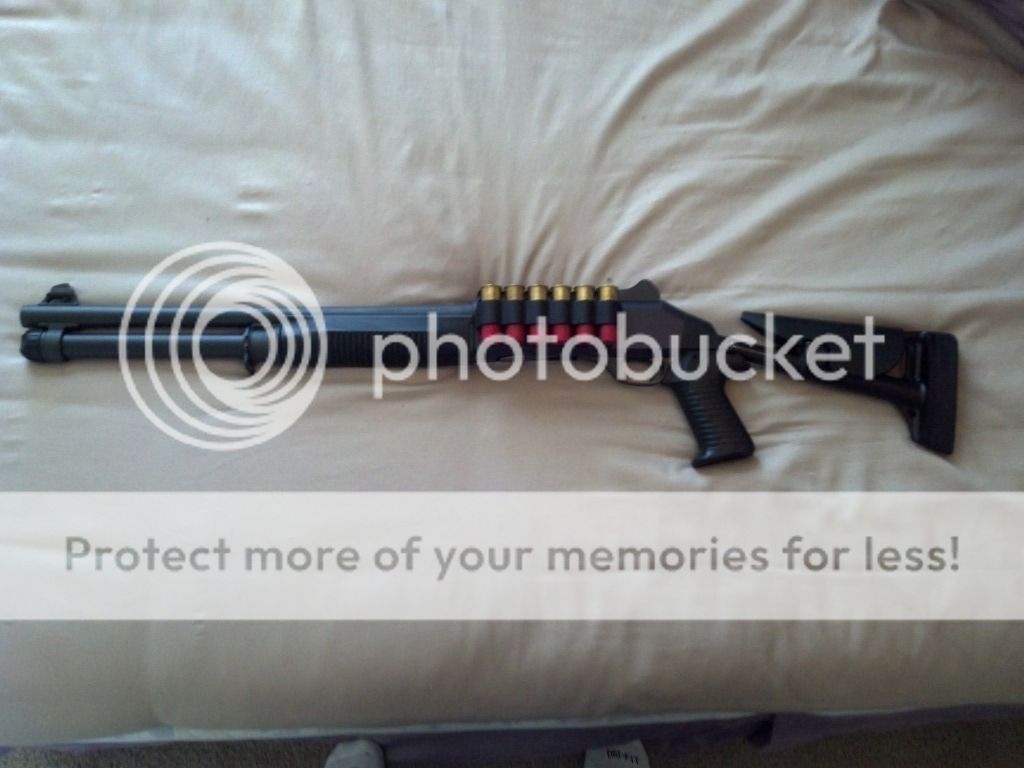 And here are some of my other non-scatter toys.
S&W M&P 15-22 MOE w/ Smith Enterprise Vortex Flash Hider & Stipple job on front of magwell & on magazines.
Ruger 22/45 Lite
M1A Socom EBR w/ SEI Vortex, DC Gas Lock & Socom Gas plug, SEI HT HC Gas Piston, Tubbs CS springs, SEI 16.25" Barrel, SEI Maxpak Trigger job, Magpul CTR Stock, AFG & MIAD Grip, Surefire Scout Light, Sage EBR Mod 1 Chassis, Springfield Armory Socom II Receiver, Viking Tactics MKII Wide Padded Sling, USGI internals.
Noveske Lower, VLTOR VIS Upper, Noveske Barrel, LWRC Enhanced Lower Parts Kit, Enidine AR-Restor Buffer,Magpul BUIS, CTR Stock, B.A.D. Lever, MIAD Grip, Noveske KX3 Flash Suppressor, Spikes Tactical Nickel Boron BCG w/ Tubbs CS extractor, hammer & buffer springs.
Desert Eagle .50AE
Springfield Armory TRP Operator w/ Benchmade Nimravus