Discussion Starter
·
#1
·
My buddy was at the Claremore Okla. and picked up this Saiga for $630.
Came with x2 20 rd drums, 4 spare reg. mags, and equipped just like you see it.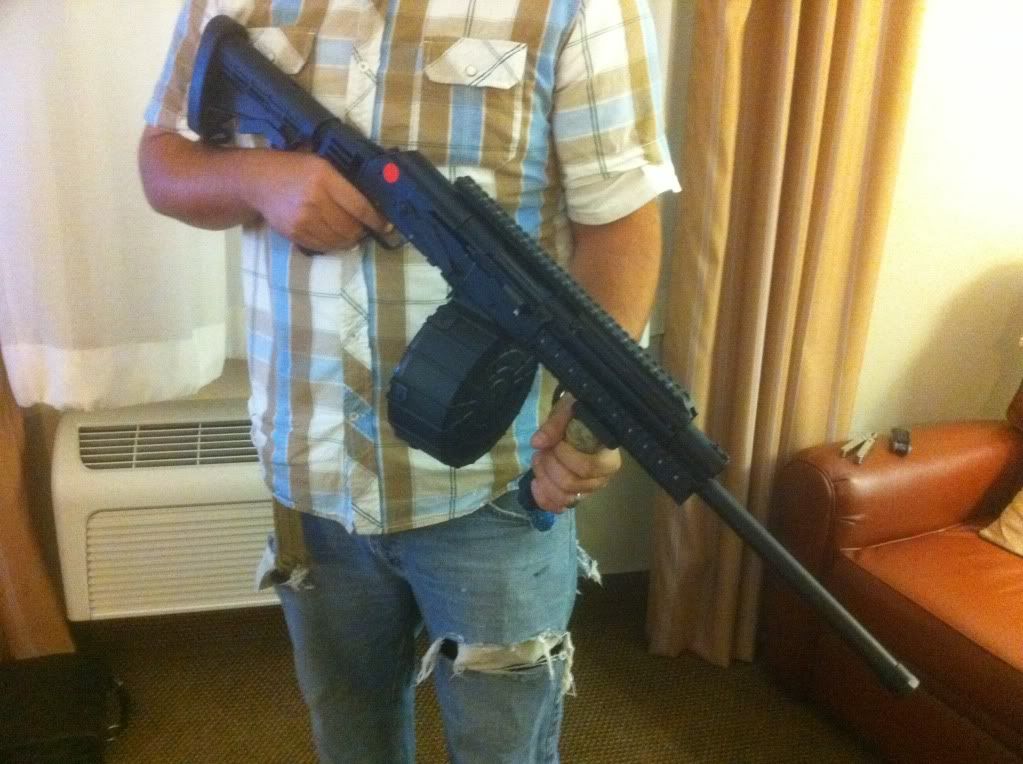 He basically stole this weapon. We figured it was a consignment deal and someone out there was in need of some cash.
He also found x3 R700 LAs for $330/rifle for our rifle build projects.
He told me about some Winchester model 70's that were up there. I told him to go back today and try and pick them up for $375 or less. At least pick one of them up. I haven't heard from him yet, I sure hope he gets it. We have an M70 (Vietnam era) sniper rifle, like Carlos Hatcock used, build on the books.