Discussion Starter
·
#1
·
So from my other threads you may have seen I have been modifying my Mossberg 930 SPX to be a better HD gun as well as be set up for the 2 and 3 gun matches I have started competing in.
Here's what I did tonight:
You can see the big difference between the stock bolt handle and this Choate one. I didn't think I would like it as well as I do!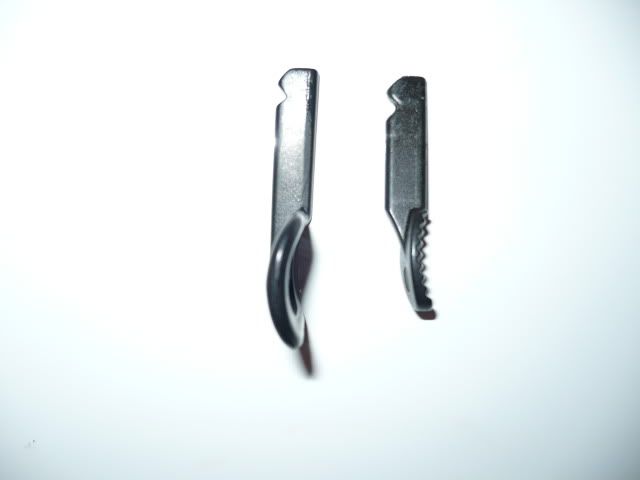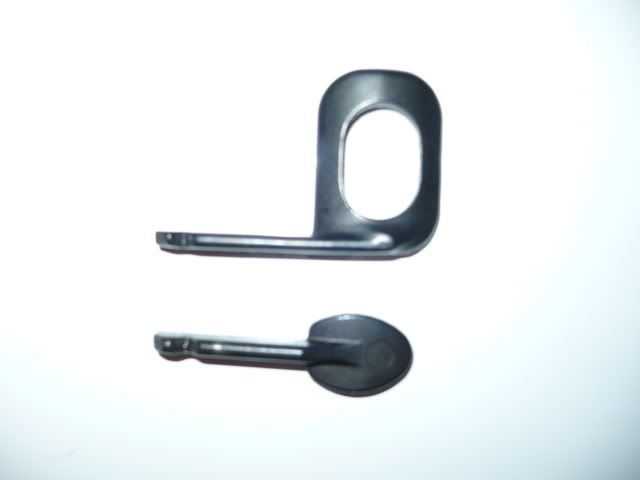 I put in the S&J follower in and now am down to 6+1 capacity but after manually cycling several full loads through the spring never once binded up which I had some issues with in the past. Plus the hi vis color and nipple allow for quick determination both visually and/or by touch.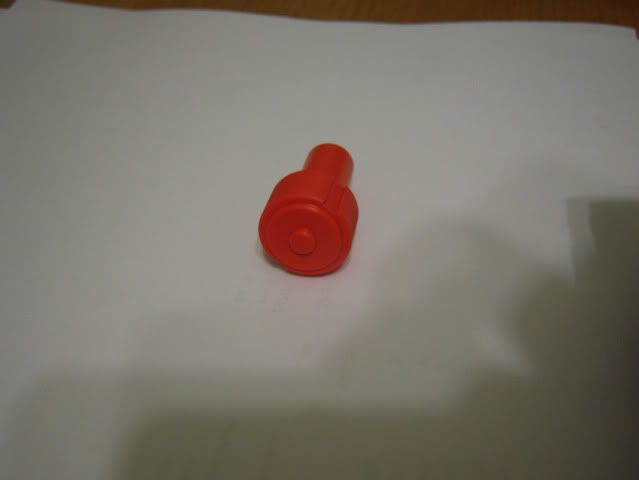 To make up for my loss of capacity I put this 4 shot Mesa side saddle on. I like it alot, the rubber internal grips allow you to load from the top or bottom. I like being able to pull from the bottom so I can slide it right into the magazine. Plenty of clearence by the rear sight too.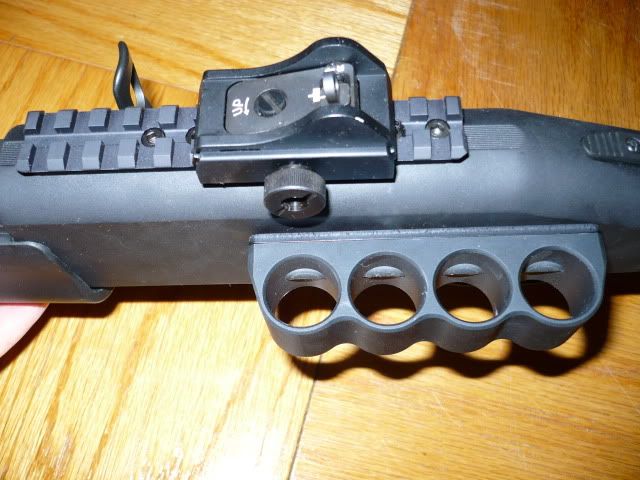 Here are some pics of the whole thing, I already had the Gear Sector sling and Streamlight TLR1 with remote switch.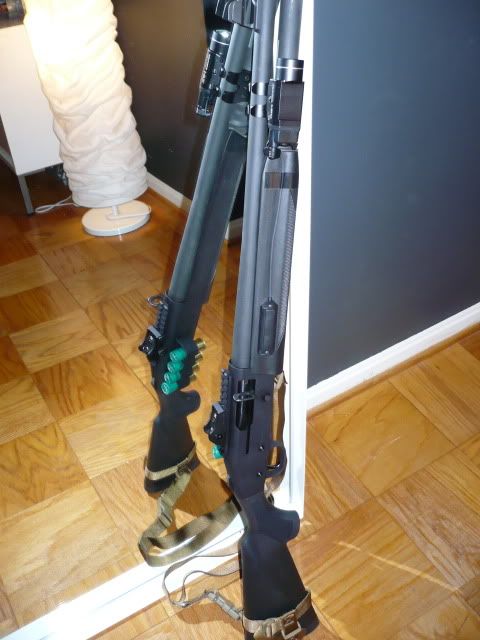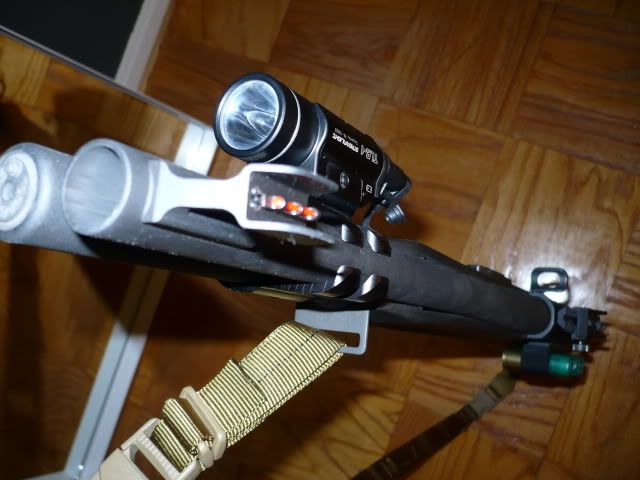 Here's a link I found to help me put the thing back together again after I had a spring shoot out that was not listed in the manual!!!
Mossberg 930 SPX ... help! - TheFiringLine Forums
Bottom line make sure the 930 is cocked before pulling out the bolt carrier!
Now to get it to the range!